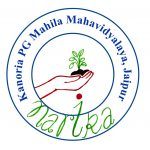 To support and promote women led innovative startups and incubate them at our Incubation Centre.
Extend business development support and consultancy to incubated startups to help them build sustainable businesses.
Conduct knowledge building sessions for incubate as well as non-incubate startups to help them develop core knowledge to conduct business activities.
To develop a conducive startup ecosystem to promote entrepreneurial activities among women in Rajasthan.
To identify innovative and viable start up ideas and provide them support to develop into sustainable and scalable enterprises.
To develop lateral thinking to find solutions for identified problems which effect society at large-such as- health, hygiene, environmental pollution, safe and clean drinking water etc.
To enter into industry and academic collaborations to further build startup ecosystem and provide multi-dimensional support to startups.
To fill the identified gaps in entrepreneurial environment with stakeholders such as start-ups, mentors and investors and promote research and evidence-based policy advocacy in entrepreneurship domain
NARIKA Incubation Centre launched its first cohort 'Navodhyma' on 2nd Novemebr 2022 with 12 budding entrepreneurs. The occasion was graced by the presence of Chief Guest, Mrs. Sunita Sharma, President, Women Unit, Laghu Udhyog Bharti. She appreciated the efforts of these students and was impressed by their talent and creativity.

Mentoring sessions for these 12 start ups were conducted on  various aspects of developing an enterprise beginning from entrepreneurial mindset to basics of marketing, branding and costing in the next 2 months.

These startups are provided a platform of 'Wednesday Mela' where they exhibit and sell their products and services.

These start-ups have been provided support in various areas

Applications have been forwarded for issue of Artisan Card
Start up 'Suchik' by Jigyasa Jain has been registered with i-start. She has also received an  order for 250 laptop bags.
Flairfoot by Shivangi Seth has successfully conducted the 1st batch of Guitar Classes.
NARIKA Incubation Centre was formally registered u/s8 of Companies Acton 16th December 2021.