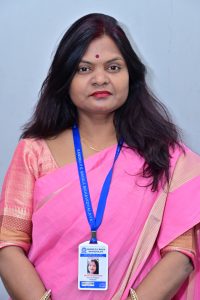 Name: Dr. Neelam Bageshwari
Head & Associate Professor
Qualification: M.A., PG Diploma in Human Ecology, Ph.D.
Experience: 22 Years
Name: Ms.Ankita Gupta
Qualification: B.A., M.A. M.Phil, NET, Phd (Pursuing)
Experience: 8 Years
Name: Ms. Anamika Singh
Qualification: M.A.NET-JRF, Phd (Submitted)
Experience: 7 Years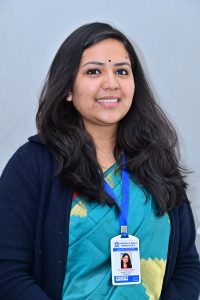 Name: Ms. Sheelu
Qualification: M.A., NET,M.Phil. Phd (Pursuing)
Experience: 6 Years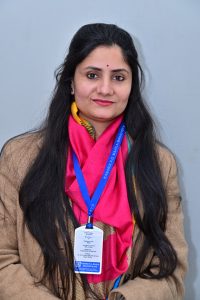 Name: Dr. Mahima Sharma
Qualification: M.A., B.Ed., SET, NET, M.Phil, Ph.D. 
Experience: 5 Years
Support Staff (In case of laboratories)
Name: Vijay Sharma (Lab Assistant)
Qualification: B.A., M.A.(Geography),B.Ed.
Experience: 8 Years
Name:  Manish Bairwa (Lab Bearer)
Qualification: 12th
Experience: 6 Years
UG Course
B.A. (Annual Scheme)
B.Sc. (Annual Scheme) 
PG Course
M.A.
M.Sc. (Semester)
Program outcomes-
Geography is the study of Earth's surface and its Description. The word GEOGRAPHY is derived from the Greek word ge - 'Earth ' and 'grapho'- to describe '. Geography is concerned to provide accurate, orderly and rational description and interpretation of the variable character of the Earth's surface.
Graduate and Post Graduate Programme build up a base to understand the applications and Nature of Geography as science and social science.  It helps to synthesize, critically evaluate and present geographic information that addresses human - environmental challenges through various tools and techniques for the welfare of the society. In present context of Global village, the geography program helps students to identify, describe and analyze complex interactions that exist between the physical and human spheres. The program helps in identifying and critically analyzing the spatial Distribution patterns of man- environment interactions, Resource Planning and Management. Post graduate program enables to synthesize, critically evaluate, design maps to interpret study of patterns of physical and human characteristics on the Earth's surface and apply geospatial tools to appraise the real world problems.
CAREER OPPORTUNITY:
Geography is one of the oldest and the fastest growing fields of knowledge. Geography which is regarded as the "Mother of all Sciences" has undergone a process of evolution from descriptive stage to analytical stage. Modern Geography offers plenty of job opportunities and are as under:
COMPETITIVE EXAMS: UPSC, GPSC, Railway Board, Bank Boards etc.
TEACHING DEPARTMENT
INDIAN DEFENCE SERVICES
PLANNING DEPARTMENT
Plenty of jobs are available in various industries and Non Governmental Organizations. To join industry and NGO's you need to complete a course in Environment and Ecology.
TOURISM : A geography background is an asset for careers in travel and tourism.
SURVEY Geographers can specialize in surveying, either by joining the Survey of India or State Survey Departments, National Sample Survey Organisation, Census of India or Private Organizations.
GEOGRAPHICAL INFORMATION SYSTEM (GIS) This is one of the fastest growing technical branches of Geography.
Indian Human Ecology Council : CHEC India
Tourism and Wildlife Society Of India
Eco - Rescuers Foundation
Mother Earth Project
Birla planetarium Jaipur
Astro Club : Department of Science and Technology Government of Rajasthan Jaipur
Jaipur Amateur Astronomy
King Hills Travels
N2N Adventure
Jaipur Doordarshan
Do you have more questions?
Kanoria PG Mahila Mahavidyalaya
Near Gandhi Circle, J.L.N. Marg, Jaipur (Rajasthan)- 302004
admissions@kanoriacollege.in
+91-141-2707539
Admission Helpline No.: 9057807070
(10:00 AM to 06:00 PM)
Tell us a little about yourself and we'll help with the rest. Our convenient online application tool only takes 10 minutes to complete.
Once you've completed your application and connected with an admissions representative, you're ready to create your schedule.