Department of Mathematics & Statistics
Name: Ms. Rishi Dassani
Head & Assistant Professor
Qualification: M.Sc., M.Phil., SET, Ph.D (Pursuing)
Experience: 11.5 Years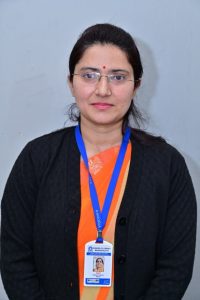 Name: Dr. Swati
Assistant Professor
Qualification: M.Sc. PhD., PDF, SET
Experience: 5 years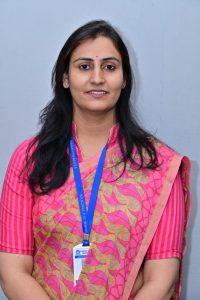 Name: Dr. Sneha Nandwana
Qualification: M.Sc. PhD.
Experience: 10.5 years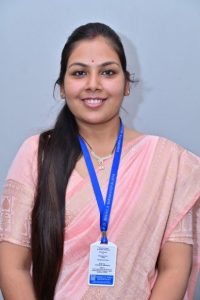 Name: Dr. Pragati Natani (Statistics)
Qualification: M.Sc., PhD. 
Experience: 7.5 years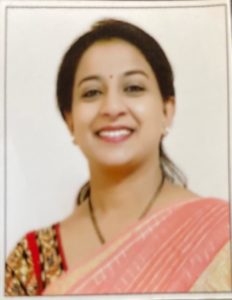 Name: Dr. Saroj M. Revankar
Qualification: M.Sc., M.Phil., PGDCA, Ph.D.
Experience: 15 years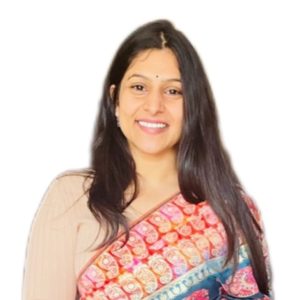 Name: Ms. Pragya Shrotriya
Qualification: M.Sc.
Experience: 02 years
UG Courses
B.Sc.-Pass Course
Mathematics
Program outcomes
Develop an attitude to consider things critically
Provide pupils with appropriate mathematical analytical tools for dealing with challenges and problems in mathematics and associated areas.
Acquire sufficient knowledge and comprehension in advanced mathematics and statistics to tackle specific theoretical and applied problems. 
Provide students/learners with the necessary information and abilities to pursue future studies in mathematics and related fields.
Encourage students to develop a variety of generic abilities that will be useful in the workplace, internships, and social situations.
Statistics
Use statistical tools and tests to solve the problems.
Undertake further studies related to statistics and are able to do masters in statistics and PhD courses also able to do work in some data analytics companies.
Plan and execute experiments and investigations, analyse and interpret data information is collected using appropriate methods.
Think critically; follow innovations and development in statistics and testing
PG Courses
M.Sc. Mathematics (Semester Scheme)
Demonstrate an understanding of the basic concepts in various areas of mathematics and their uses in the solution of some real life problems. Provide a systematic understanding of the concepts and theories of mathematics and their applications to an advanced level and enhance career in field of mathematics
Develop the ability to apply mathematical ideas to investigate complex physical problems and the use of mathematical techniques to solve them.
Think critically with abstract reasoning and to develop a logically correct mathematical argument.
Develop the ability to make ideas precise by formulating them mathematically, analyze and interpret technical arguments.
Criticize mathematical arguments developed by themselves and others.
Communicate mathematical thoughts and ideas with the community in both oral and written format, computing and graphical means
Explain mathematical information graphically, symbolically, numerically.
Develop the ability of mathematical writing and make effective presentations.
Recognize the need to engage in lifelong learning through continuing education and research.
Learn, select, and apply appropriate methods and procedures, resources, and computing tools such as MATLAB, C-Language etc. with an understanding of the limitations.
Design and deliver significant research work. Demonstrate the necessary skills and knowledge of their chosen research area. Understand the philosophy of research in mathematics.
Career Opportunities
Professor
Data Analyst
Cryptographer
Astronomer
Market researcher
School Lecturer
Research
NET/SET/GATE
Tutor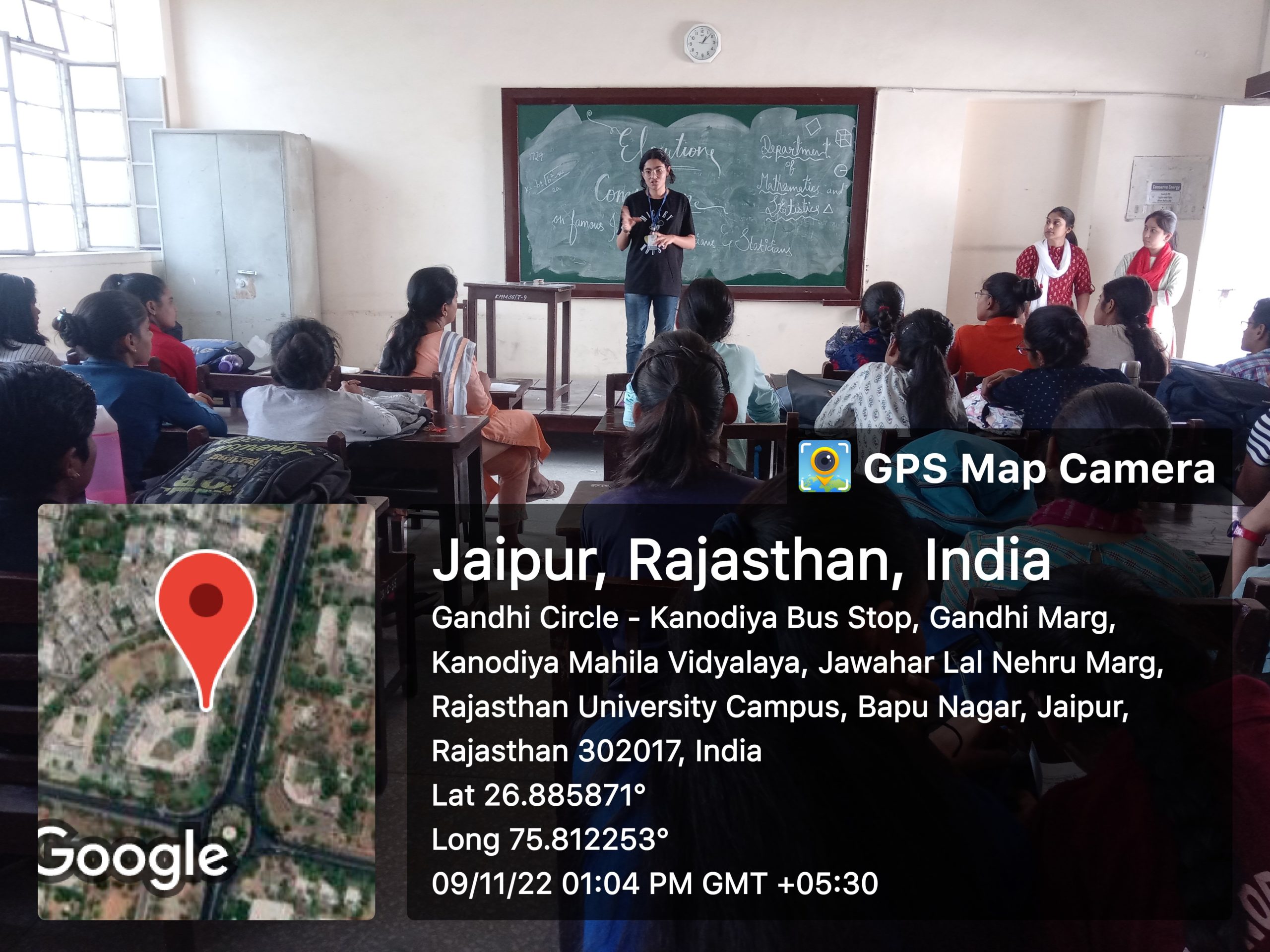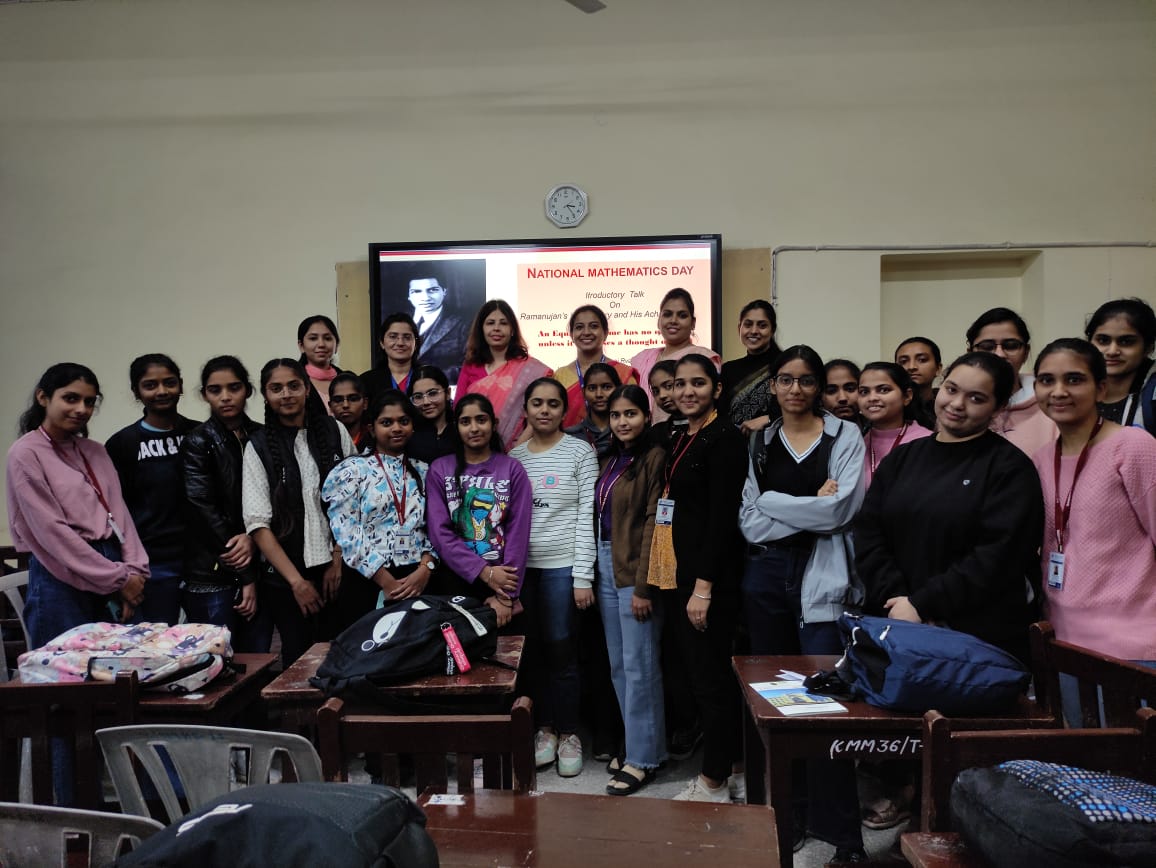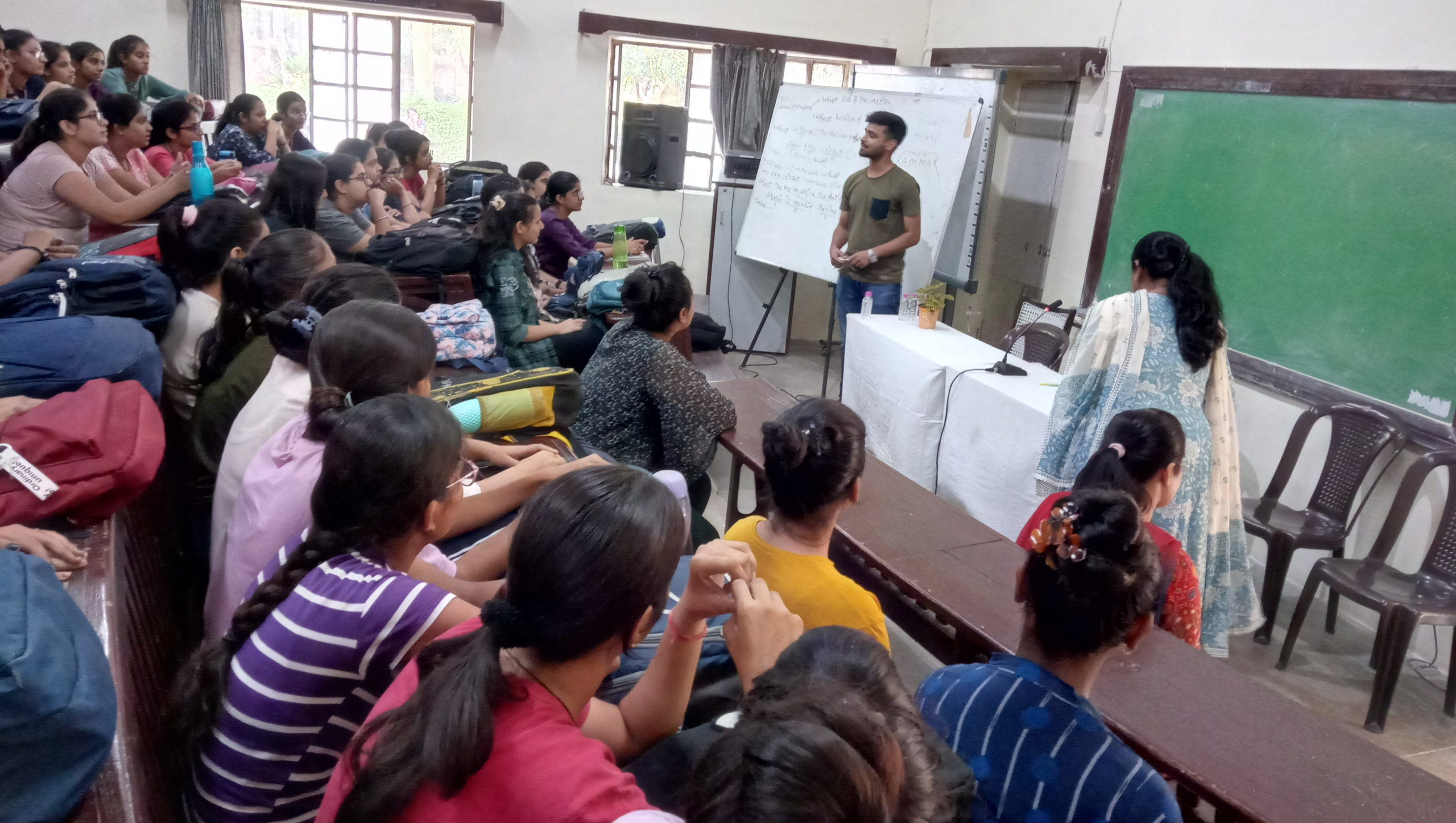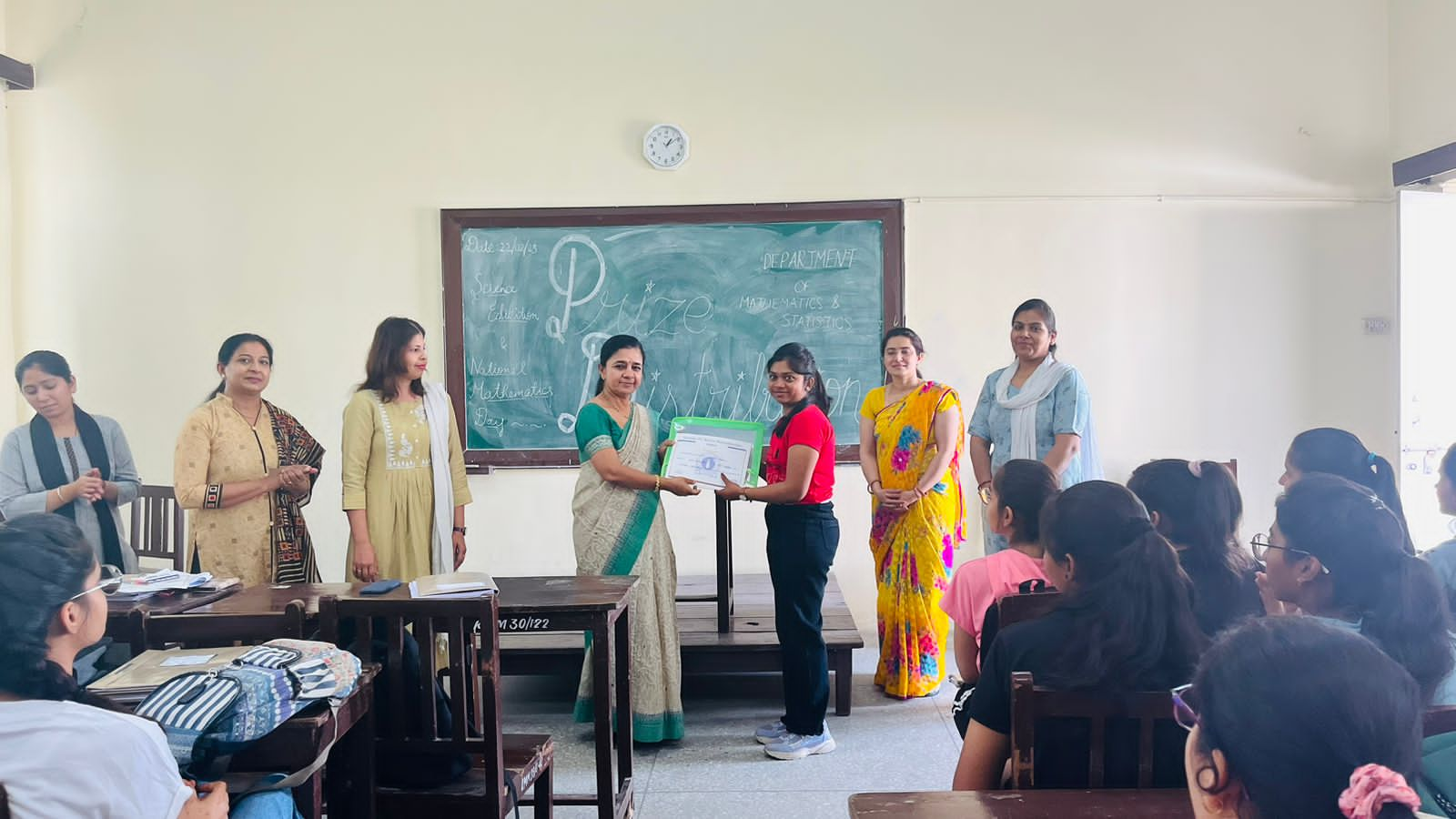 Session 2017-2018
S.No.
Name of activity
Date of activity
1
Story Puzzle
06-09-2017
2
Guest Lecture on Uses of Statistics in Different Field
13-09-2017
3
Quiz Competition
15-11-2017
4
Guest Lecture on Probability Distribution
09-12-2017
Session 2018-2019
S.No.
Name of activity
Date of activity
1
Quiz Competition
28-11-2018
2
Exhibition of Projects
26-11-2018
3
Movie show 'The Man who Knew Infinity'
14-11-2018
4
Guest Lecture On History of Mathematics
19-12-2018
Session 2019-2020
S.No.
Name of activity
Date of activity
1
Workshop On MatLab for PG students
12-02-2020
2
Internet of Things/AI (basics)and big data analysis
6&7 Dec, 2019
3
PPT by UG students
19-10-2019
4
Guest Lecture on Career in Statistics
21-12-2019
5
Quiz competition
09-12-2019
6
Model competition
10-10-2019
7
Guest Lecture on Applications in Mathematics
18-12-2019
8
Extension Lecture on Theory and applications of local fractional derivatives in integral transform
10-08-2019
Session 2020-2021
S.No.
Name of activity
Date of activity
1
Essay on "Magic in Mathematics
24-10-2020
2
Guest Lecture on Significance of Testing
12-12-2020
3
PPT by PG students
7&8 Jan,2021
4
Webinar on The way of mathematics by great mathematician SrinivasaRamanjujan
22-12-2020
5
Quiz
22-12-2020
6
Quiz for PG students
30-06-2021
7
Poster making competition
22-12-2020
Session 2021-2022
S.No.
Name of activity
Date of activity
1
Debate competition
09-11-2021
2
Essay Writing Competition
30-09-2021
3
Guest Lecture on Vedic Mathematics
22-12-2021
4
Movie Show 'Shakuntala Devi'
21-12-2021
5
Mind Blender competition
22-12-2021
6
Sudoku competition
22-12-2021
7
Rubik competition
22-12-2021
8
Poster making Competition
21-12-2021
9
Best out of waste competition
21-12-2021
10
PPT competition
27-11-2021
Session 2022-2023
S.No.
Name of activity
Date of activity
1
Interactive Session
12-10-2022
2
Elocution competition
09-11-2022
3
Science Exhibition
16-11-2022
4
National Mathematics Day 2022("Ramanujan" - Life history and Achievements, Katha Paheli, Chess Tournament and Nerdle game)
16-12-2022
5
International Day of Mathematics 2023 (PPT by PG students)
14-03-2023
Tejal Kumawat - NET 2017
Babita Jangid - NET 2019
Priyanka Beniwal - Delhi Police Constable
Do you have more questions?
Kanoria PG Mahila Mahavidyalaya
Near Gandhi Circle, J.L.N. Marg, Jaipur (Rajasthan)- 302004
admissions@kanoriacollege.in
+91-141-2707539
Admission Helpline No.: 9057807070
(10:00 AM to 06:00 PM)
Tell us a little about yourself and we'll help with the rest. Our convenient online application tool only takes 10 minutes to complete.
Once you've completed your application and connected with an admissions representative, you're ready to create your schedule.