Department of Accountancy & Business Statistics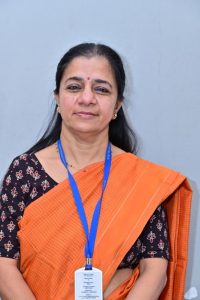 Name: Dr. Seema Agrawal
Principal & Head of Department
Qualification: B. Com, M.Com, Ph.D, DIM
Experience: 25 Years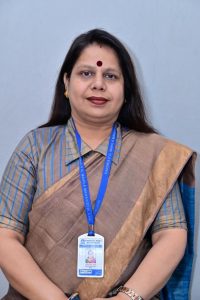 Name: Dr. Ranjula Jain
Qualification: M. Com, Ph. D, LLB
Experience: 25 years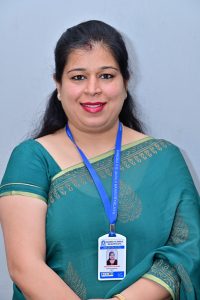 Name: Dr. Priyanka Khurana
Assistant Professor
Qualification: B. Com (Hons.) SRCC- Delhi, MBA (Finance), M. Com  (ABST), UGC- NET JRF, Ph.D
Experience: 14 years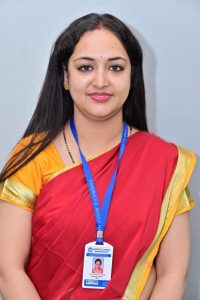 Name:  Dr. Sakshi Sharma
Assistant Professor
Qualification: M. Com, SET, Ph.D
Experience: 7 years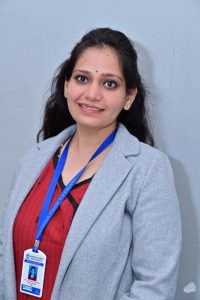 Name:  Dr. Manjari Bhardwaj
Assistant Professor
Qualification: B.Com M. Com Ph. D
Experience: 11 years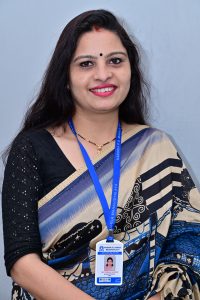 Name: Dr. Mrinali Kankar
Assistant Professor
Qualification: M. Com, M.Phil, MBA, Ph.D
Experience: 12 years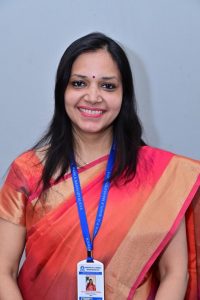 Name: Dr. Vishnu Priya Temani
Assistant Professor
Qualification: M.com, Ph.D., NET/JRF
Experience: 8 years
B.Com.
Program Outcomes- This program could provide Industries, Banking Sectors, Insurance Companies, Financing companies, Transport Agencies, warehousing etc., well trained professionals to meet the requirements. After completing graduation, students can get skills regarding various aspects like Marketing Manager, Selling Manager, over all Administration abilities of the Company. Capability of the students to make decisions at personal & professional level will increase after completion of this course. Students can independently start up their own business. Students can get thorough knowledge of finance and commerce. The knowledge of different specializations in accounting, costing, banking and finance with the practical exposure helps the students to stand in organization
M.Com -ABST
Program Outcomes- This program provides a systematic and rigorous learning and exposure to banking and finance related disciplines. The student is trained to develop conceptual applied and Research skills as well as competencies required for effective problem solving and right decision making in routine and special activities relevant to Financial Management and banking transactions of a business. This acquaints a student with conventional as well as contemporary areas in the discipline of Commerce. The students are facilitated for conducting business accounting and auditing practices and understand in-depth, core areas specially Advanced Accounting,International Accounting,Security market, IT operations and Business Environment,Research Methodology and Tax Planning 
Skill Enhancement Course
CAT (Certified Accounting Technician)
Certificate Course in Financial Planning & Investment Management
Certificate Course in Tally Accounting
Diploma in Office Management
Career Opportunities- These programs offer various career opportunities to students. They can work as a Manager, Accountant, Management Accountant, Cost Accountant, Bank Manager, Auditor, Company Secretary, Teacher, Professor, Stock Agents and Government employees. Also, they can work as Audit Assistant, Tax Consultant, Computer operator and Researcher in the field of finance, commerce and financial supporting service.
2016-17
        How to file Income-Tax Return
        Paper Presentation on "GST"
       Practical Session on "Online Trading"
      Group Discussion- 1. Make in India

      2.Digital India
      How to select a topic for Dissertation
     Session on "Skills/ Knowledge required to become a Banking Professional"
      Group Discussion on Financial Inclusion
    Extension lecture-Demonetization- Issues, Challenges & Prospects
   Special session-Various modes of digital Payment
  Special Lecture on How to prepare Dissertation
      Lecture on Mutual Funds and its applicability
    Industrial Visit to "Mahindra World City SEZ"
      Special Lecture on Communication Skills
 

2017-18
   How to crack UGC- NET Exam
     Career Counselling Session
   Oral Paper Presentation on 'GST- Challenges and Opportunities'
      Group Discussion- Corporate Social Responsibility
     Extension Lecture on 'Research Methodology'
    Group Discussion- Demonetization: Impact on Business
2018-19
    How to crack UGC- NET Exam
    Women Advantage Savings Account
     Oral paper Presentation- 'Purview of GST'
      Group Discussion on 'Increasing NPA in Banks'
        Lecture on 'Accounting Re-search'
   Group Discussion on Financial Services
 

2019-20
      Career Counselling Session
      GST and its Practical Applications
   Group Discussion- 1. GST Amendments

    2. GST Collection Data
      Strategies for Competitive exams
 

2020-21
   How to attend Online Classes via Google Classroom
    Impact of Covid-19 on the life of students
      Effective Study Skills in Current Scenario
  Investor Awareness Program
    Investment Avenues in 2020
      Inter College National Accounting Quiz 2020
 

2021-22
       Interactive & Feedback Session
      Dissertation Writing Skills
     Group Discussion on the topic 'Is Income Tax a liability for an Individual?'
    Online session on "GST: One Nation One Tax"
      Industrial Trip to Sakshi International Pvt. Ltd. & Salim Kagzi's Paper
     Online Inter- Collegiate Accounting Talent Search 2021
 

 

 

 

 

 
Students of M. Com ABST who cleared UGC- NET
November 2017- Jaya Rajawat
July 2018- Shweta Bansal
December 2018- Unnati Tripathi
December 2018- Namita Goyal
December 2019- Neha Yadav
December 2019- Supriya
December 2020 & June 2021- Chitra
Do you have more questions?
Kanoria PG Mahila Mahavidyalaya
Near Gandhi Circle, J.L.N. Marg, Jaipur (Rajasthan)- 302004
admissions@kanoriacollege.in
+91-141-2707539
Admission Helpline No.: 9057807070
(10:00 AM to 06:00 PM)
Tell us a little about yourself and we'll help with the rest. Our convenient online application tool only takes 10 minutes to complete.
Once you've completed your application and connected with an admissions representative, you're ready to create your schedule.