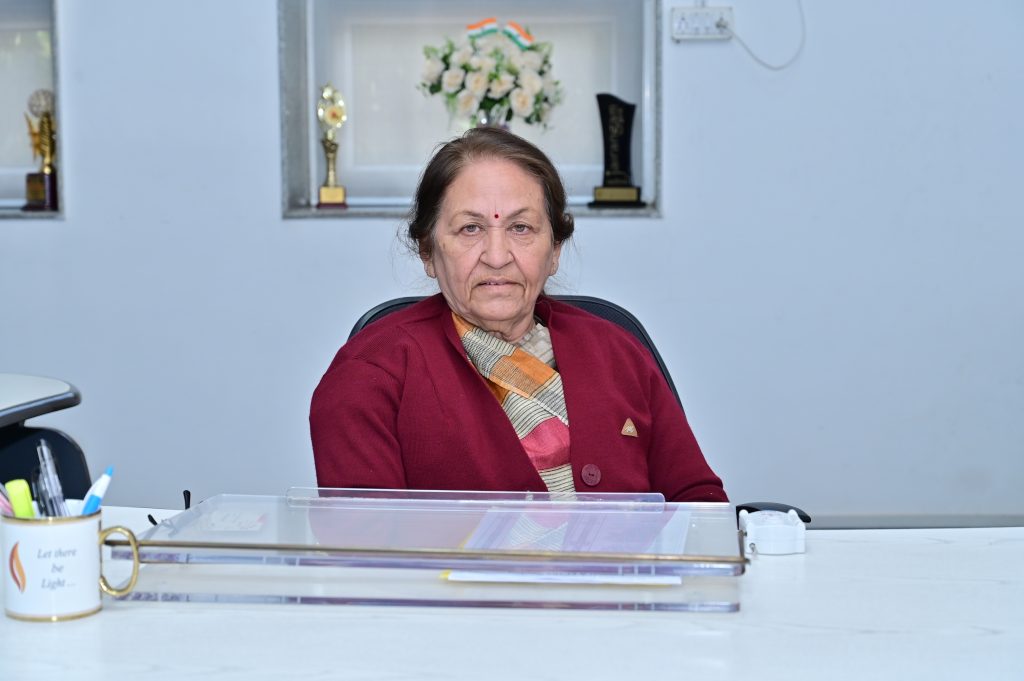 Dear Students,
We welcome you to the world of knowledge and learning. As you enter the college with your dreams and aspirations, an ambience of openness and innumerable opportunities await you providing space, scope and skill to carve your future and a niche in society.
In its long and dynamic journey of extending the outreach of education for girls, the college has remained an interface between knowledge and societal expectations, between aspirations of its young stakeholders and the hard reality looking into their faces and between national goal and local challenges. In return our student community – our brand ambassadors surmounting all odds have taken the college to the hall of fame by their accomplishments – we are proud of them. In them, you will find your role models.
Keeping pace with evolving needs of our times we have ventured to collaborate with some of the best names in academics and industry to introduce skill enhancement and value added courses to enable you to be self reliant by your enterprise or by decisively pursuing a career of your choice. Our partners in this project are Tata Institute of Social Sciences – School of Vocational Education – Mumbai, Whistling Woods International – Mumbai, S.B. Global Educational Resources Pvt. Ltd. – Kochi, Kerala. In the field of Fashion and Design, we are collaborating with Indo European Center for Academic and Industry Enhancement (iECEN), Milan (Italy).
Along with the skills acquired by you, your creativity and curiosity will fuel your future and will help you design a trajectory for growing up and take charge of your lives. The college offers you an intellectually stimulating academic atmosphere to enable you to think through ideas and various forums for expression to give you opportunity to explore your passions and discover your potential.
We hope that your pursuit of knowledge in the college will be a rich experience to reckon with as has been with thousands of your seniors.
Dr. Rashmi Chaturvedi
Director, Kanoria PG Mahila Mahavidyalaya